Original title: 5 people injured in a tank car crash at Pearson Airport, Toronto, Canada
In the early morning of the 10th local time, a tanker collision incident occurred at Pearson International Airport in Toronto, Canada. Five people, including the pilot, were injured. The tanker driver has been detained and charged with driving in a dangerous manner.
At 1:36 am, the flight number 8615 was carried by 50 passengers. It was originally planned to fly from Toronto to Sudbury, Ontario, but had to return to Pearson Airport due to heavy fog.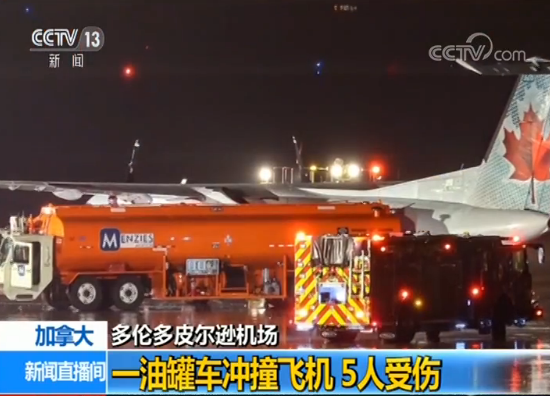 According to a passenger on board, as the aircraft slowly taxied to the terminal boarding gate, a large tanker fueling the aircraft traveled in the same direction as the aircraft and then hit the head of the aircraft. Due to the huge impact force, the tanker appeared a tail-flicking phenomenon and a second collision with the aircraft fuselage. Then the aircraft fuel began to leak, and the passengers in the cabin smelled the fuel.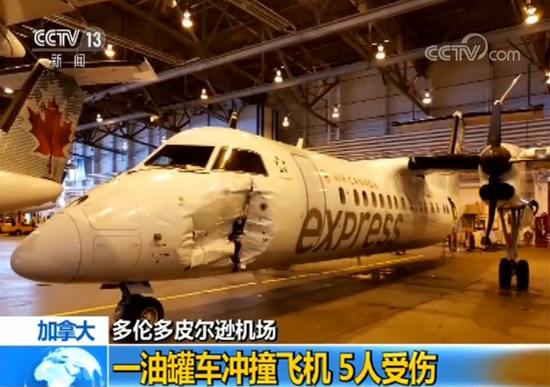 Local police said the injured included pilots, flight attendants, ground crew and two passengers, three of whom had been taken to hospital for treatment.
The Canadian Traffic Safety Commission has sent an investigation team to investigate the incident.
According to Pearson Airport and airlines, the tanker and the crashed aircraft have been towed away, and most passengers on the flight have also been transferred to other passenger planes.
Editor in charge: Yu Pengfei
Charity In China Reported
Support Alipay/支付宝 To Donate
Scan Alipay QR Code
Thank you!
And we also accept the donation of Bitcoin.
Our Bitcoin address : 16ih3dGgfNf3TtrwgKzMnYbtixrQqEFk14
Scan QR Code
Thank you for your love