Xinhua News Agency, Paris, May 10 (Reporter Xu Yongchun) The French National Assembly began to review the Notre Dame Reconstruction Act on the 10th, aiming to provide legal protection for the reconstruction of Notre Dame.
On April 15 this year, the Notre Dame de Paris fire broke out. The roof and spire of the Notre Dame were burned, but the main building was preserved. French President Mark Long expressed the hope that the Notre Dame will be rebuilt within five years.
French Culture Minister Frank Lister said at the meeting on the 10th that the reconstruction of Notre Dame in five years is an ambitious plan. "In view of the current situation of the Notre Dame, on the one hand, it needs to act quickly, and on the other hand, it needs to be carefully considered. This bill will consider these two aspects in a unified manner."
Rist said that the reconstruction project will not be rushed, and the relevant laws and regulations on the restoration of cultural heritage must be observed in order to make the Notre Dame "reproduce the glory."
At present, the amount promised to donate to the Notre Dame has nearly 1 billion euros. It is understood that the bill establishes a legal framework for the use of donations to ensure that the use of funds is open and transparent. The bill stipulates that the funds will be used to "repair and protect Notre Dame de Paris" and "training the specific skills required to repair and protect the work".
In addition, the bill also plans to set up a public agency to supervise the reconstruction of Notre Dame.
Notre Dame de Paris is a Gothic building located on the banks of the Seine in central Paris. It was built in 1163 and completed in 1345.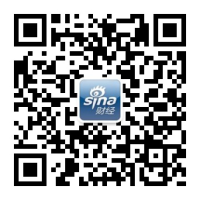 Sina Finance and Economics
24-hour rolling broadcast of the latest financial news and videos, more fan welfare scanning QR code attention (sinafinance)
Charity In China Reported
Support Alipay/支付宝 To Donate
Scan Alipay QR Code
Thank you!
And we also accept the donation of Bitcoin.
Our Bitcoin address : 16ih3dGgfNf3TtrwgKzMnYbtixrQqEFk14
Scan QR Code
Thank you for your love