BEIJING, May 12 (Xinhua) According to foreign media reports, in the Italian capital of Rome, the restoration of the ancient Roman Empire palace has a windfall. When the engineering team repaired the palace, they found a large part of the buried room.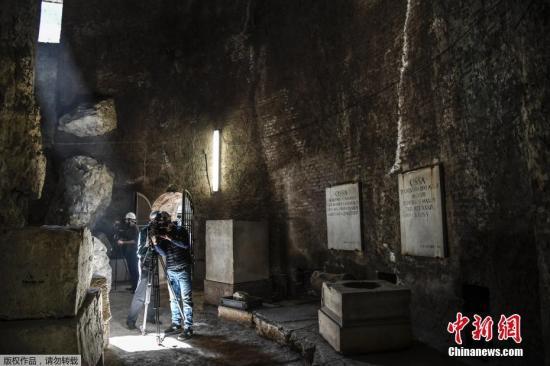 Data map: The tomb of the ancient Roman emperor.
The report said that when the engineering team repaired the 2000-year-old former Roman emperor Nero's Domus Aurea, he found a port and found a large room buried mostly by the earth. .
At present, you can only see the vaults and walls above the room, with detailed paintings on it, including the centaur and the gods.
Archaeologists say this is a major discovery that will give a glimpse of Rome in the first century AD. The room is basically intact, and the archaeological team needs to unfold the excavation work to dig out the hidden treasures of this Golden Palace room.
(This article is from the World Wide Web)
Charity In China Reported
Support Alipay/支付宝 To Donate
Scan Alipay QR Code
Thank you!
And we also accept the donation of Bitcoin.
Our Bitcoin address : 16ih3dGgfNf3TtrwgKzMnYbtixrQqEFk14
Scan QR Code
Thank you for your love