Xinhua News Agency, Beijing, May 12th: Improving disaster prevention and control capacity to build a life safety line – remember the 11th National Disaster Prevention and Reduction Day
Xinhua News Agency reporter Ye Yiming, Zhang Hailei
Disaster prevention and mitigation, major responsibility. The establishment of the National Disaster Prevention and Mitigation Day not only reflects China's high attention to disaster prevention and mitigation, but also makes China's national defense disaster reduction work more targeted. It is also an important measure to promote stable economic and social development and build a harmonious society.
May 12 this year is the 11th National Disaster Prevention and Reduction Day in China, and May 6-12 is also the Publicity Week for Disaster Prevention and Reduction. A series of activities respond to the society with the theme of "Improving Disaster Prevention and Prevention and Building a Life Safety Line". All sectors have paid attention to our national defense disaster mitigation and provide protection for further improving the disaster prevention and mitigation capabilities of the whole society.
New equipment, new experience, disaster prevention and mitigation have received much attention
Earthquake demolition equipment, lighting equipment, reconnaissance drones, oxygen respirators… A series of the latest disaster prevention and mitigation equipment was unveiled in the Sichuan Disaster Prevention and Mitigation Education Hall. The "5·12" National Disaster Prevention and Mitigation Day Theme Science Popularization Week organized by the Sichuan Provincial Disaster Reduction Committee and the Provincial Emergency Management Office attracted many citizens to visit.
"Before using, check whether the exhalation valve and inhalation valve in the full hood are intact, and the overall air tightness is intact…" Qiao Daojun, the safety production emergency rescue team of Shifang City, is demonstrating the use of positive pressure oxygen breathing apparatus for the citizens who visited. method. "After a mine accident, the ambulance site is often poorly ventilated or has toxic and harmful gases. This equipment is aimed at this situation. After the rescue team members wear it, they can carry out rescue under the premise of ensuring their own safety." Qiao Daojun said.
In addition to exhibiting new equipment, letting the people personally experience various simulation exercises is also a highlight of the event.
In an emergency ambulance training camp in the Education Centre, many people gathered around the staff to see how to properly perform cardiopulmonary resuscitation. After listening to the explanation, Chengdu citizen Liu Wei conducted two actual operations according to the instructions of the staff.
"This activity is for ordinarypeople. It provides a channel for getting first aid knowledge. When special circumstances arise, I know how to help myself and help others. Liu Wei said.
"Disaster prevention and mitigation skills, everyone should be necessary. Through this activity, we hope to popularize more science knowledge on disaster prevention and mitigation, so that more people can calmly respond to sudden disasters, protect themselves and others. Life safety," said Zheng Yong, deputy director of the Risk Monitoring and Comprehensive Disaster Reduction Department of the Sichuan Provincial Emergency Management Department.
Respond quickly, respond to stability, and test the emergency team
On May 12th, a simulated combat drill was underway in Taizhou City, Jiangsu Province.
"Establishment of the earthquake search and rescue team of each detachment immediately assembled to the epicenter area!" With the order of the Jiangsu Provincial Fire and Rescue Corps, the fire rescue team in orange combat suits quickly boarded the car and headed for the "disaster area."
The rescue vehicles galloped and the sirens roared; the team members were determined and solemn.
The early team that arrived in advance has begun to carry out simulated rescue: check the emergency rescue equipment, team to see the scene of the "disaster area" in front, and transfer the evacuated "injured" masses… Every fire fighter is fully committed and hopes to improve his response through actual combat. Rescue capability for catastrophic disasters.
The exercise was based on the "earthquake" of 7.0 or above in the Gaogang District of Taizhou City at 17:30 on May 11th. The large-scale and large-scale collapse of the residential buildings and a large number of people were trapped. After receiving the police, the Taizhou Fire and Rescue Detachment quickly dispatched a heavy search and rescue team to dispose of it. After receiving the report, the corps immediately launched a cross-regional rescue plan for special earthquake disasters, and mobilized 13 heavy earthquake rescue teams, 1 light earthquake rescue team, search and rescue dog squadron, etc., more than 1,000 people, more than 180 fire engines and 6 rescue dogs. drill. The drill set up seven drills for equipment inspection, hiking, life search and positioning, horizontal safety rescue, small space rescue, vehicle accident rescue, and island rescue.
"This drill is a practical test of the earthquake rescue capability of the fire rescue team in our province, laying a solid foundation for the next step to strengthen the construction of the earthquake rescue professional team." Zhou said.
More ways, better results, science directly to the "last mile"
How to make more people understand the importance of improving disaster prevention and mitigation capabilities? How to truly make disaster prevention and mitigation science directly reach the "last mile"? A large number of activities were carried out during the National Defense Disaster Reduction and Publicity Week:
—— From May 6th to 12th, a number of activities organized by the Emergency Management Department, the first national social emergency strength skill competition, the 10th National Comprehensive Disaster Prevention and Reduction and Sustainable Development Forum were launched in various places. Society, China's natural disaster prevention and control capacity building has been further promoted;
——On May 11th, a simulated continuous heavy rainfall was underway in Congtai District, Bengbu City, Hebei Province. Blasting in the flood discharge area, emergency drainage and disaster reduction, drone search for unconnected personnel… wonderful drills from many rescue teams, winning the applause of the crowds;
——On May 12th, a publicity campaign on disaster prevention and mitigation day was held in Quancheng Square, Jinan City, Shandong Province. Escape training maze, earthquake emergency avoidance, new equipment and new product display… The "scientific sense of science and technology" full-scale publicity activities have allowed a large number of people to stop by;
——On May 12th, a large-scale rescue exchange meeting was held in Beijing 101 Middle School. VR seismic interactive experience, middle school students' disaster prevention and mitigation theme painting exhibition, disaster prevention and mitigation theme knowledge exhibition… The creative experience exhibition not only makes the students show their style, but also allows the parents who come to visit to hang around…
"The natural disasters are serious. This is the situation that China is currently facing in the field of disaster prevention and mitigation. By letting all localities conduct targeted publicity and practical drills on various sudden disasters, we can maximize the public's understanding of what measures can be taken effectively. Sudden disasters, and in this way, further improve my national defense disaster reduction capacity building and public awareness of disaster prevention and mitigation," said the responsible person of the emergency management department. (Participating in reporters: Zhu Guoliang, Li Jiwei)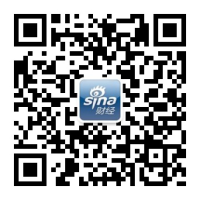 Sina Finance and Economics
24-hour rolling broadcast of the latest financial news and videos, more fan welfare scanning QR code attention (sinafinance)
Charity In China Reported
Support Alipay/支付宝 To Donate
Scan Alipay QR Code
Thank you!
And we also accept the donation of Bitcoin.
Our Bitcoin address : 16ih3dGgfNf3TtrwgKzMnYbtixrQqEFk14
Scan QR Code
Thank you for your love