BEIJING, May 14 (Xinhua) According to the Russian satellite network, Russian Presidential Press Secretary Peskov told reporters that the Kremlin did not receive a formal proposal from the US to hold a meeting between the Russian and US leaders.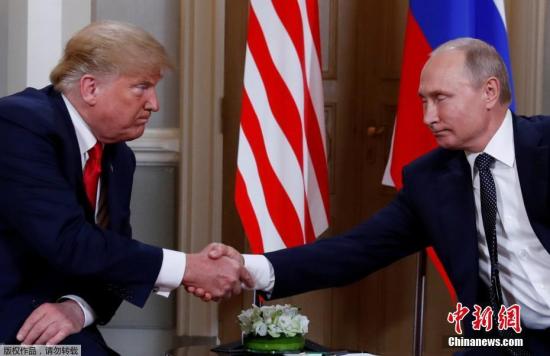 Data Map: On July 16, 2018, US President Trump and Russian President Vladimir Putin met in Helsinki, Finland.
According to reports, Peskov said: "We have heard that Trump said that it is possible to hold a meeting with Putin in Osaka, but did not receive any proposal from the US, and did not initiate any meeting to discuss any matters." He also said, He did not know whether the two sides would discuss the possibility of a meeting between the two presidents when US Secretary of State Pompeo held talks with Russia in Sochi on the 14th.
Peskov pointed out that US President Trump canceled the last Russian-US presidential meeting. According to a Reuters report earlier, Trump plans to meet with Russian President Vladimir Putin during the G20 Osaka Summit.
It is reported that the 2020 G20 Leaders Summit will be held in Osaka, Japan from June 28th to 29th.
Charity In China Reported
Support Alipay/支付宝 To Donate
Scan Alipay QR Code
Thank you!
And we also accept the donation of Bitcoin.
Our Bitcoin address : 16ih3dGgfNf3TtrwgKzMnYbtixrQqEFk14
Scan QR Code
Thank you for your love