US President Trump said on the 14th that the United States currently has no plans to deploy large-scale military forces to the Middle East. The media's previous reports are "false news."
The US "New York Times" quoted US officials as saying on the 13th that Acting Minister of Defense Shanahan had submitted a military action plan against Iran to the White House. According to the plan, once Iran attacks the US military or accelerates the development of nuclear weapons programs, the United States will dispatch up to 120,000 US troops to the Middle East.
Trump told reporters before leaving for Louisiana on the 14th that there is no similar plan in the United States. The New York Times reported that it was "false news." Trump also said that the United States does not want to be forced to make such a plan, but if there are related plans, the United States will send more troops.
Earlier in May, the United States announced that it would no longer grant sanctions exemption for Iranian oil imports from some countries and regions to completely ban Iranian oil exports, and later announced sanctions against Iranian steel, aluminum, copper and other industries. In addition, the United States also announced the deployment of the "Abraham Lincoln" aircraft carrier battle group, B-52 strategic bomber and dock transport ship to the Middle East to deal with the "Iranian threat."
In response, Iranian President Rohani announced on May 8 that Iran has suspended the implementation of some provisions of the Iranian nuclear agreement and will no longer sell heavy water and enriched uranium. At the same time, Iran intends to negotiate the issue of Iraqi rights with other signatories of the Iranian nuclear agreement within 60 days. If the appeal is not met, the Iranian side will no longer limit the product abundance of uranium enrichment activities.
(Source: Xinhua News Agency)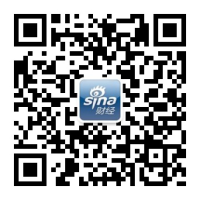 Sina Finance and Economics
24-hour rolling broadcast of the latest financial news and videos, more fan welfare scanning QR code attention (sinafinance)
Charity In China Reported
Support Alipay/支付宝 To Donate
Scan Alipay QR Code
Thank you!
And we also accept the donation of Bitcoin.
Our Bitcoin address : 16ih3dGgfNf3TtrwgKzMnYbtixrQqEFk14
Scan QR Code
Thank you for your love